or what an effort to bring better data tariffs to a remote settlement in Northern Quebec can teach the post-COVID telco industry
Imagine a world in which it is permanently cold for eight months of the year. And of these cold months, at least six come with almost complete darkness. It then interchanges with a few short hours of weak light filtered through gray sky. Most of your relatives, friends, and clients live thousands of kilometers away. That makes your home's Internet connection and its data tariffs something you rely on not only for fun, shopping, and entertainment. It also impacts how you earn money, receive healthcare, and educate your next generation.
Nevertheless, auroras are beautiful among the darkness, and the centuries-old pines around the endless lakes tell you this (sometimes) cold gray world is the land of your ancestors.
Yet still, in the middle of an XXI century, the Internet has become a survival essentiality for the rare humans living here. It is the same essentiality now as the warm clothing and a place to hide from the cold. In the age of Netflix, Zoom, YouTube, and Minecraft, having "at least some" Internet connection equals having "at least some" clothing or space to live.
That is why the issue of faster Internet became increasingly politicized in Canada. The federal government invested millions of dollars to deliver fiber Internet to those indigenous communities whom modern Canadians call the First Nations.
A Story of Naskapi Imuun and Sichuun
In the 1950s and 1960s the government subjected the people of Naskapi, the caribou deer hunters, to numerous relocations throughout the area. In the end, in 1983 the Canadian government settled them in Kawawachikamach – a small village in Northern Quebec. By 2016, the population had grown to 601.
The village neighbors the mining town of Schefferville, which was the mining base of the Iron Ore Company of Canada. The town was prosperous, reaching 5,000 inhabitants in the 1960s. However, after Iron Ore Company exhausted the deposits, most of its non-Native inhabitants began to leave. The situation took an unexpected turn in the 2010s, when the New Millennium Iron Corporation decided to renew mining at LabMag iron ore reserve, believed to be one of the largest sources of iron ore in the world.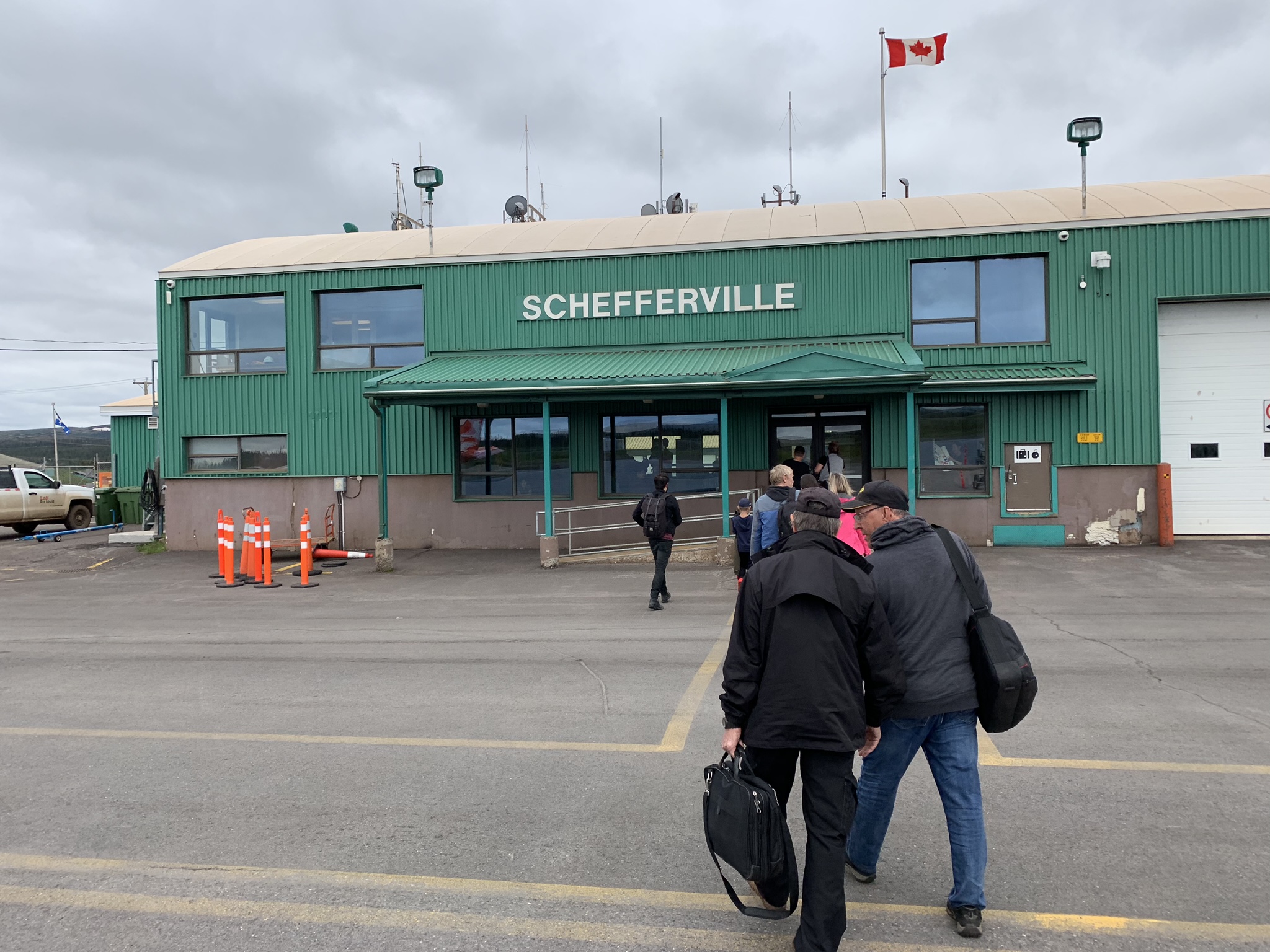 The Naskapi community did not only survive in Kawawachikamach, they developed a number of successful businesses: the garage, the caribou meat cannery, an energy utilities company, a volunteer fire department, and a police service. In 1999, local leaders created Naskapi Imuun, Inc., which helps create local employment opportunities in the software industry and also provides Internet access.
High-speed Internet Arrives to Kawawachikamach
After some experimentation with a satellite link, WiMAX and GSM/LTE in 2015 Naskapi Imuun decided to lay a fiber link to Labrador City, which is over 220 kilometers away. The RFP went through with the federal government, and Naskapi Imuun got CAD$7.6 million for completing the project. In the end, the engineering team decided the project could use neighboring IOC's fiber, thus saving the precious kilometers of fiber.
In April 2019, the governing councils of Nation Innu Matimekush-Lac John, Innu-takuaikan Uashat mak Mani-utenam and Naskapi Nation of Kawawachikamach decided to establish Sichuun, Inc., the telecom operator for the newly-laid fiber network. And with that, one of the most extraordinary ISPs in the world was born.
Alex Arrives from Sumy
Peter, Adnan, David, and Balgovind – the top management of Sichuun – decided not to limit themselves to only providing Internet data access, and introduced a number of other triple-play services, such as IPTV, VoIP, hosted iPBX, and SIP trunking for enterprise. They started looking for a features-rich and cost-effective solution to manage these new services. And that is how PortaOne comes to play.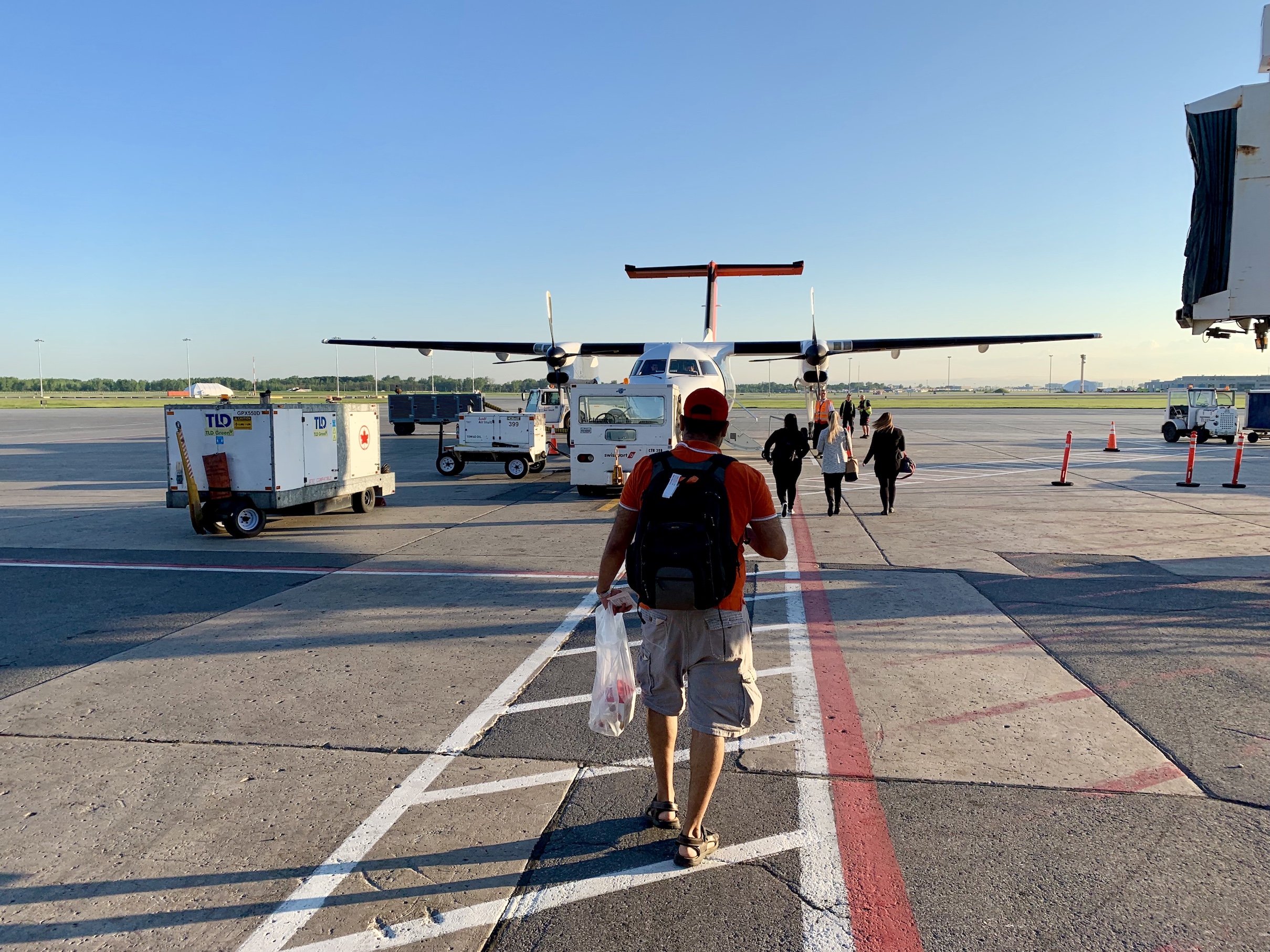 PortaOne had won Sichuun's bid for converged billing and a softswitch solution, and that meant Alex Rot-Serov had to pack his suitcase for a customer training session. Welcome training usually occurs after the new customer installs PortaSwitch, but before or simultaneously with the service launch. The onsite onboarding team consists of experienced sales and customer support experts from PortaOne, who usually work with the company for several years before getting the privilege of traveling to interesting places across the globe with customer onboarding training.

Sichuun HQ from the inside… and the outside. Photo by Alex Rot-Serov
Alex is not new to the North, coming from Sumy – the capital of one of Ukraine's northernmost and least populated provinces. He joined PortaOne in 2012 as a quality assurance engineer after having applied as a code developer. Prior to PortaOne, he worked for the regional government. Alex was desperate to find a job in IT and decided he simply could not waste his opportunity, so he accepted "whatever was available," after the dean of his University tipped him about the opening. Right at that time PortaOne was creating customer support nexus in Sumy. Time passed and Alex became first manager of global customer support, and then – head of the Sumy office.
What Does This Mean to Data Tariffs in a Post-COVID World?
Does the problem of depending on high-speed Internet for everything – from primary school to securing long-term customers – sound familiar to you? Or, at least it likely sounds familiar now. In May 2020, OpenVault, a New Jersey-based company specializing in high-speed data statistics, published a comprehensive report providing exact measurements to what was already intuitively obvious: the global lockdown produced substantial increases in broadband data consumption.
"The monthly weighted average data consumed by subscribers in 1Q20 was 402.5 gigabytes, up 47% from 1Q19's weighted average of 273.5 GB," according to OpenVault. The second key finding of the report (although the authors decided not to include it in the summary section) is about "the spike in upstream data usage as more people work from home and use collaboration tools such as videoconferencing."
Crisis Turned Into An Opportunity
Around the same time, in April 2020, The New York Times published its now-famous "The Virus Changed the Way We Internet" piece. Among its key observations was an interesting shift from mobile back to desktop consumption, now that Americans are commuting less and have more time for desktop exposure in the comfort of their homes. Obviously, larger screens also mean bigger screen resolution for the video, and more bandwidth to deliver this higher resolution.
A 47% increase in Internet traffic in a single quarter is a huge opportunity. Obviously, not all the ISPs across the globe are ready for it. And it brings at least some communities within the same situation the Nasapi have been facing for decades: living in conditions, in which the community cannot take high-speed Internet access for granted.
Quotas and Data Caps
As most of us know, true "unlimited" data tariffs are a very rare thing in the telecom world. For the sake of fraud prevention and revenue assurance, most of the data and voice plans come limited by a daily or monthly quota. Some tariff planning involves advanced math and university PhDs. Others (more widespread, we tend to believe) are just based on a "rule of thumb" of the tariff managers after they look at the consumption averages provided by the BI system or (gods forbid) calculated manually by hand.
COVID made two things even more obvious regarding mobile data. Firstly, the Internet is huge but not limitless. This particularly true regarding bandwidth. Secondly, the recent lockdown and the dawn of the global work-from-home era has demonstrated that telcos that are sensitive and fast to respond to their customers' needs by increasing data offerings, with or without additional charges, will be the winners.
Addons for Traffic-Intense Periods and Directions
Even the most generously increased quotas sometimes run out. So imagine your customer is participating in an online job interview and in the middle of the video call her data quota ends for the day and the implacable traffic shape kicks in, killing this customer's call, together with her employment prospectives.
Addons are a great solution to this problem. On one side, they allow you to empower customers to use your service when they really need it. Even if that is the most traffic-intense period or direction. It will work, provided that: (1) these customers are ready to pay the premium; (2) the CSP structured this premium in a way that stimulates wise consumption; and (3) it does not offend the customers or make them feel taken advantage of.
On the other side, addons allow you to nudge your customers toward responsible data consumption. They may also let you unload the bandwidth during critical hours. However, they only help if you inform your customers about them in a readable and clear manner. Recently, the Google Design blog published a comprehensive set of recommendations for nurturing cost transparency with data traffic.
Peak Hours Data Tariffs
The OpenVault report that we cited above provides the following consumption curves distributed by the time of the day. For tariffs with a daily quota, the rational solution seems to be in (1) offering addons with additional gigabytes over the daily quota, which most likely will be consumed in the second half of the day; (2) offering overnight addons for customers who can shift their consumption from 19:00–21:00 to late nights.
Data Tariffs for Upstream Traffic
Experts usually explain downstream/upstream speed disproportion by the data access differentiation in residential v. business districts. Telcos are interested in selling more expensive "business data tariffs" to the customers. That is why they limit the upstream or upload speed for the "residential tariffs." There are far more "residential" connections in our World. Therefore, the presumption of slower upstream speeds is already a part of the infrastructure planning.
This worked well in the old good times. Back when residential customers needed upstream once in a month for a 15-minute Skype call with distant relatives or for an occasional work-from-home call during a weekend. The typical consumption scenario during the lockdown changed dramatically. It now consists of primary school kid and middle school kid six hours on bi-directional video Zoom. Quite often the calls come with a gallery view for another 20 classmates. Add full-time work-from-home video streams for the two adults and you will get the real picture of the new normal. This upstream consumption profile might require an addon as well.
Zero-rating and Traffic Bundles
Zero-rating or free-zoning was a practice from the early 2010s. It consisted of free-of-charge access to the limited-media version of a website for certain popular online services. Those included Wikipedia, Facebook, Twitter, or Google search. Most of these initiatives came under harsh criticism for violating network neutrality. The most recent incarnation of this idea is the Internet.org initiative run by Facebook.
During the mid-2010s zero-rating came under scrutiny from the EU, the outcome being a free 180-pages-long report. After it, the Center on Regulation in Europe released more great research. It claims to be a fresh look at zero-rating and data tariffs. If even that is not enough, there is also a Harvard University research paper. Such dense scientific coverage means we will further explore this topic in future stories for this blog.
SaaS bundles helped to resurrect zero-rating during the lockdown. Various telcos offered zero-rated access to Office 365 in Sweden, Microsoft Teams for university students in South Africa, and various online collaboration services in Costa Rica. An organization called Access Now drafted a comprehensive report on many other COVID-related zero-rating activities.
Moving Toward a Sustainable Digital Environment
David Attenborough is a celebrated naturalist and filmmaker. In a recent documentary, Sir Attenborough explains why humanity needs to be leaner with how we live on our planet. Among other things, Attenborough advocates using less energy and replacing fossil fuels with renewable energy. Transferring data requires energy. An actively transmitting LTE tower consumes somewhere between 3 and 6 kilowatts per hour. This is 30 kilowatts per day, and 8–16 megawatts per year. And during busy hours in densely populated areas, the power consumption can go higher.
Unlimited access to data is good and ultimately moves humanity forward. Nevertheless, unlimited data tariffs combined with irresponsible marketing create a "culture of instant gratification." The whole idea is well explained in this piece by comedian Louis CK (from an era long before the bad revelations).
Lean data traffic consumption and responsible service and software design practices pave the road to all other things "lean". This includes waste recycling, a healthier diet, active exercise, a curious mind, and critical thinking. By enabling them, telcos are also enabling their next generation of healthy and wealthy clients.