Partnerships at PortaOne are what get more bang out of our business strategy. That's why, for 2022, our key business objective is to fuel the growth of our flagship Add-on Mart. And who is the real champion behind the strength of our partnerships? That's Klaus Haertel. Born and raised in Chemnitz, Germany, he journeyed to Canada to get his education, and then stayed. Klaus radiates reason and flexibility of mind as a world-class swimmer, athlete, and techie, and his favorite word is "genau!"
In this story, we'll take a closer look at this win-win expert, and we'll dive into our partnership process: how it works, who we like to partner with, and what we're all hoping to get out of our partnership ecosystem.
Meet an Achiever in Partnerships
Klaus was one of the original creators of what used to be known as the PortaOne iPaaS Marketplace and is now called the Add-on Mart. In 2021, he secured great success in our initial apps partnerships with two VoIP phone makers: Snom (in Germany) and Yealink (in China). He's also behind our recent collaboration with Dell Boomi. That partnership is helping our PortaOne staff – and even our customers themselves – create innovative automation workflows.
Those early Add-on Mart partnerships got us off to a good start, and a good start matters a lot for the future commercial destiny of any project. (And that's before we even mention the board approvals part.) But now, Klaus is facing a new and equally challenging mission: repeating that same initial success. Arguably, doing a great thing twice is harder than doing it in the first place. But as you'll see, we have a lot of reasons to feel confident.
Swimming His Way to a New Home
Klaus was an active athlete in school, and during his mandatory military training in 1997/98 with the Bundeswehr, he was a member of the swimming team there. That earned him an athletic scholarship from Simon Fraser University ​​in Vancouver, British Columbia. Klaus has been a happy resident of Canada ever since.
"I love Canada for the balance of great outdoors and adventures (the 'pure Canada' blend), the personal freedoms (the North American blend), and the aspiring social conscience (the European blend)," says Klaus. "Canada has a long way to go before it reaches its goal for the last one. But there is still a feeling of 'the friendly shoulder,' unlike in the US, where it's 'everyone for themselves.'"
When You're Both an Achiever and a Square Peg
Klaus says he often felt like a "misfit" at Simon Fraser. He majored in both business and computer science. So, to the techies he was seen as a "business guy," and to the business crowd he was seen as a "nerd." But, he says, in hindsight, the mix was effective. "That's what I'm good at now, and the market highly needs these professional qualities," says Klaus.
Why PortaOne?
It was Ryan Laurin, a teammate from that university swim team, who first led Klaus to PortaOne. "He was a pure business person," Klaus recalls. "He rapidly moved to another position, and then out of the technology business into real estate. I stayed, and have been here for over a decade."
Back in 2006, Klaus started at PortaOne. His first job was doing demos and customer training. That was a pre-sales position, but he moved to sales reasonably quickly after that. "The sales cycle at PortaOne is 95% technology. I've also always enjoyed the negotiation part. So adding the commercial side of the conversation to it was a nice bonus," he says.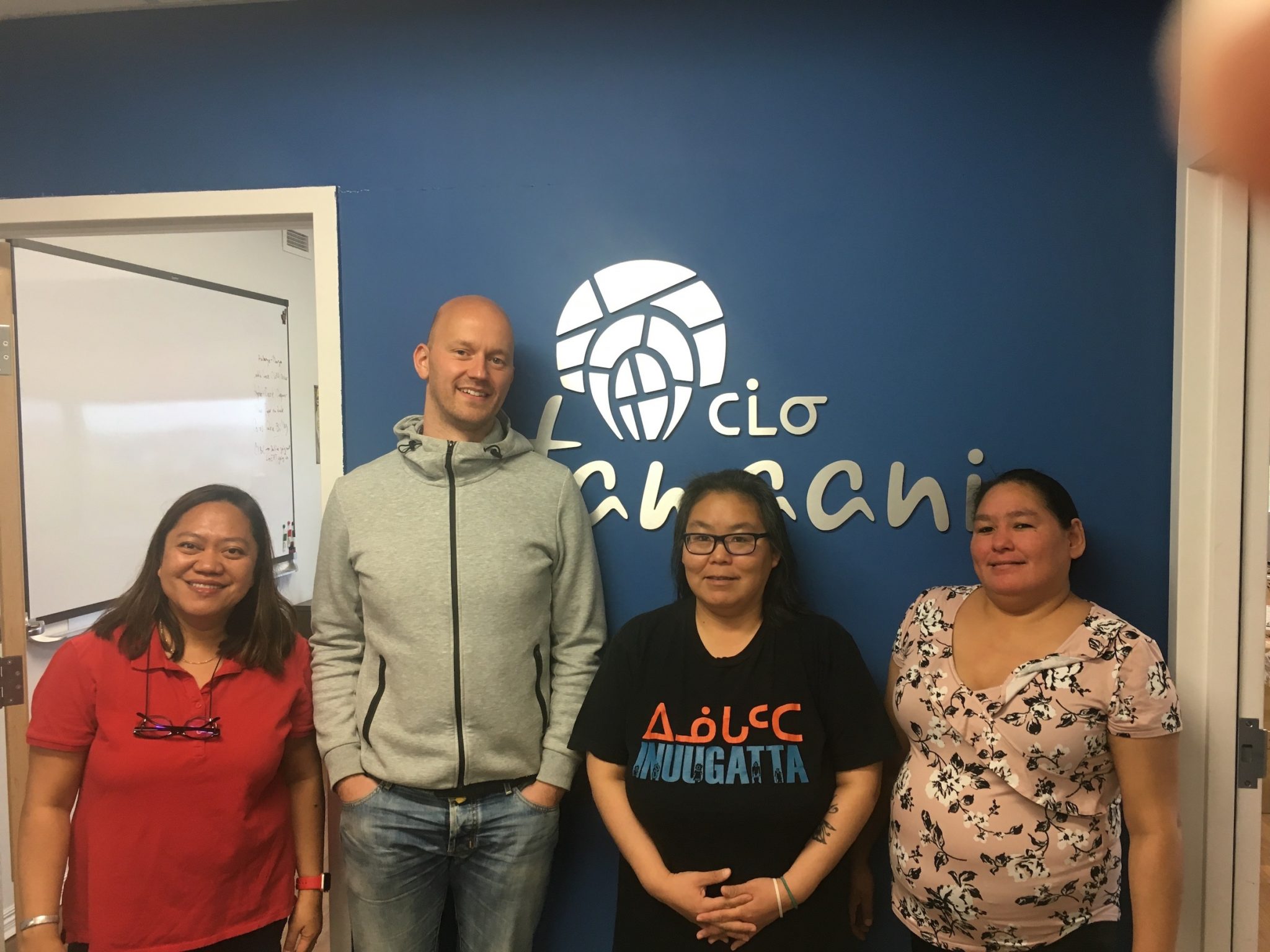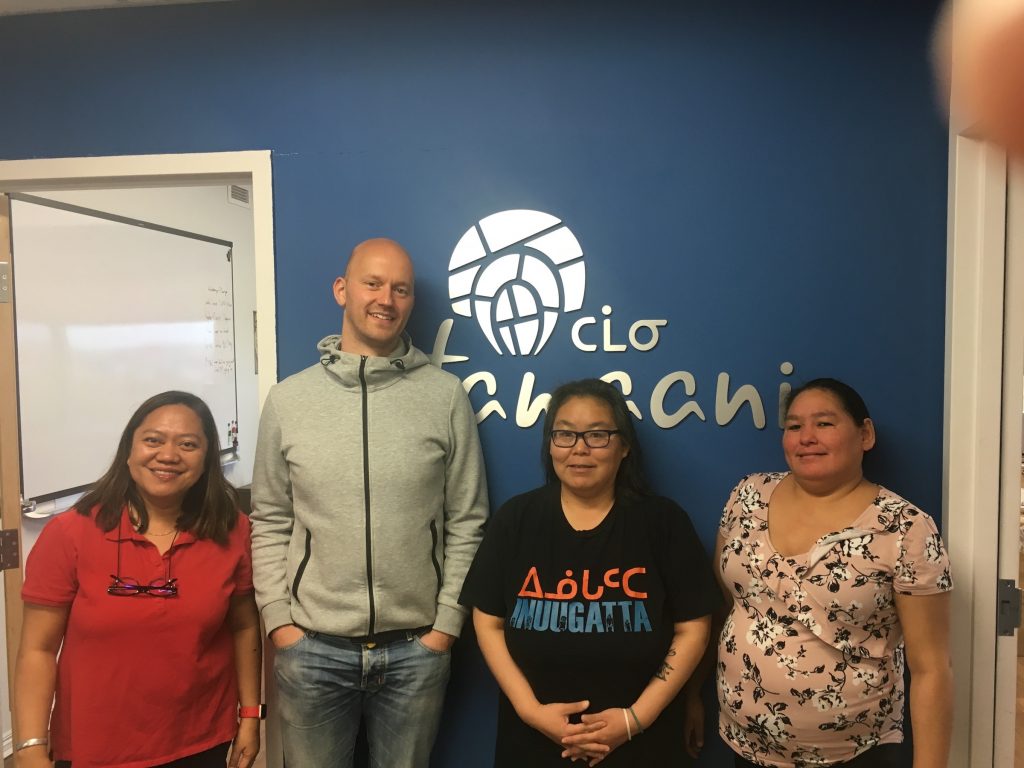 So what has kept Klaus here, building partnerships at PortaOne? To him, it comes down to flexibility and relationships based on trust. Here's Klaus in his own words: "Back in the 2000s, most of the work here in Canada, even in IT, was office-based. You always had to arrive before your boss, and never leave before your boss did, and so on. PortaOne is very different, and has been ever since my first day here. Once people know you and trust you here, you are free to make your own decisions. That was a very mature management style, long before the lockdown and the hybrid work."
And Why Partnerships?
To Klaus, it's his personality ("for better or worse") that makes him a perfect fit for building partnerships. "I want people to get along, and I love identifying mutuality, the overlaps between perspectives and goals," he says. "That's what I'm happy to do at PortaOne."
Before the board promoted Klaus to the position of director of global channel and alliances, there was no dedicated person in place to groom our partnerships. Sure, the process was always there. But now, says Klaus, "PortaOne is taking a proactive approach."
VoIP Phone Vendors as Our Role-Model Partnership
Here's the gist of the ongoing partnership between PortaOne and our VoIP equipment vendors: "They sell more devices, making it easier for telcos to onboard customers. And auto-provisioning is a major part of that!" explains Klaus. And if more telcos can onboard more customers, then PortaOne can sell more to more telcos.
One of our first partnerships in this area was with Snom Technology GmbH, which was launched in 1996 by a team of computer scientists from the Technical University of Berlin. In 2006, Snom entered the US market with Snom Technology, Inc. Then, in 2016, Hong Kong's VTech acquired the company. Snom has a strong focus on sound quality – their corporate motto is "We love sound." PortaOne and Snom completed our successful partnership talks in 2021. Today, their auto-provisioning app is available from Add-on Mart.
Yealink, meanwhile, started their partnership with us in 2011. By 2015, PortaSwitch supported their models CP860, W52P, and VP530, and the T2 and T4 series. In 2021, we refreshed the platform to include the new models. Now, we're experimenting with improving customer provisioning in many more directions: from the equipment level, with partners like Snom and Yealink, to integration and business logic and queuing.
What Types of Partnerships Is PortaOne Looking For?
Here's Klaus: "A partner is anyone who is not a customer, and we do business together." Too broad? Then let's "drill down" a bit further. This is the PortaOne partnerships ecosystem, sorted into six categories:
Platform Partners: These are the embedded technology solutions that expand and support the PortaOne solution stack. Two of our partners in this category are Oracle and Dell Boomi.
Technology Partners: These companies provide complementary technology solutions that enhance our software. An example of such partnerships could be Protei or Pharos.
Service Partners: Our clients rely on some companies as complementary service providers. Examples here are DIDWW, DIDX, CHH SureTax, and Compliance Solutions, Inc.
App Partners: These technology and integration enthusiasts are contributing to the PortaOne Add-on Mart. Our engineering team vets every product they contribute to ensure quality and integrity. Good examples here are Boom Limited, TeamMate, and WebTrit. Of course, as two of our first partnerships in this area, Snom and Yealink must be mentioned here as well.
Channel Partners: These are the elevated technology partners or referral agents that are strategically aligned with PortaOne. They are our most trusted technology partners and preferred solution providers. And, we are proud to say, they are often PortaOne evangelists.
System Integrators: We rely on these partners as our trusted advisers, strategic consultants, and expert implementers of our software solutions for service providers. Each one of these partners is certified to integrate PortaBilling into a customer's overall technology portfolio. We are currently preparing several new SI partnership programs. Expect more news soon!
How Do You Establish Partnerships with PortaOne?
The way partnerships are launched at PortaOne is a process that is more of a cycle than a line. First, we start with small joint victories. Then, we do our best to grow the partnership product into something bigger. Here's a bit more detail on the first, early stages:
Stage 1: Research and Demo Time
The first phase of any potential partnership we are considering is all about research. This is something that happens no matter who the partner is or where the idea came from. Sometimes a business will come to us with an offer (this is called an inbound partnership), and sometimes we will reach out to an outside business as we research prospective partners for one of our own ideas (you guessed it – we call this outbound). Either way, it's always great when whoever is doing the reaching out has some diligent research at the ready. This demonstrates the true intentions behind the partnership, and builds confidence in the value proposition. Naturally, we still validate 😉 the claims we see in any research supplied by a potential partner.
Another big part of this preliminary work is the internal demo. If we've kicked off the conversation, then the manager in charge of the research will perform the demo of the product. And, usually, we invite the makers of that product. Sometimes, though, the assessment team will consist only of our own team members. That way, the product gets the most honest and open feedback possible.
If it's our prospective partner is who's leading the demo, the process is similar. In these cases, we usually hold a separate feedback session after the demo is finished.
Stage 2: Recruiting Proof-of-Concept Customers
As Steve Jobs (or was it Alex Pedicini?) put it: "The best way to tell if your users will pay for your product is to test it." Luckily, our customer base, consisting of hundreds of paying customers, makes for the perfect proof-of-concept (PoC) testing ground.
Depending on the situation, we recruit our PoC testers either by sending out direct invitations to customers we've already identified as a business that might benefit from the product, or by posting an online call to participate via the PortaOne newsletter, Linkedin, and other social media.
Snom PoC: A Great Example of a Partnership at PortaOne
In the case of Snom, we had several inquiries and provisioning requests from customers whose end-users relied on Snom terminals for office telephony. The process of provisioning in telecom is a lot like installing plug-n-play 💾drivers for your modem. Wait – arrhg! You're too young to understand that metaphor. So let's frame it this way: when you set up your new smart TV, you typically see an "ok Google, set up my device" voice command. You just say those words, and then the genie 🧞‍♂️(or is it Google Assistant SDK?) does the rest. Auto-provisioning works a bit like that as it hooks up new IP phones into the customer's system by automatically collecting and configuring the customer information and credentials.
So we contacted Snom to ask if they were interested in creating an auto-provisioning module that would interact with our ESPF API (BTW, if "ESPF" is unfamiliar to you, you can read this story to get in the know). Snom replied to say they would be glad to do it. Soon enough, the new auto-provisioning apps appeared in Add-on Mart. Our customers were happy, and Snom was delighted to make the onboarding of new devices faster and easier.
Stage 3: Signing a Partnership Agreement with PortaOne
Warning: this step involves lawyers. But it is critical to truly understand how your code is licensed. People often claim "all the applicable IP rights" on their product, but sometimes an audit via NSP, Gemnasium, or Snyk proves otherwise.
We perform high-level checks for GDPR compliance, and only provide our customers' data after they express their consent in writing. If you are going to partner with PortaOne, your team will have to accept all of the associated risks, particularly those related to call privacy and STIR/SHAKEN. Interested in knowing more? Robert Baugh of the Privacy Kitchen offers some good GDPR advice in this video. Follow the simple rules he outlines and your partnership with PortaOne will be as perfect as a summer sky.
Stage 4: Analyzing the Customer Feedback
Launching PoC is just the beginning. The feedback stage can be way less rosy. Recently, we had to go through the trauma of killing (or, rather, "postponing") our own internal PoC project. But we got through the pain, because we know it helps the business. Why launch a project if your customers aren't ready to pay for it?
This kind of customer feedback also helps us build better projects. For example, in 2019, we started experimenting with product design sprints – the methodology pioneered by GV (f.k.a. Google Ventures). This approach allows for quick analysis of a future product through its customers' eyes.
Stage 5: Improving Scalability and the Technology Stack
After an idea has proved itself and we have identified a set of customers who seem ready to pay for the end product, we sit down with a "concilium" of engineers. Our goal now is to figure out the most efficient and effective means of launching the product of the partnership. The usual discussion centers on the balance of two questions:
How can we can launch this fast? (Meaning: with the soonest possible MR release.)
How can we launch this safely? (Meaning: our customers – and their customers – are happy and our call center staff are sleeping well.)
As of late, our most pressing conversations around scalability are about containerization, Temporal, and various cloud matters. So naturally we are gladly accepting ideas from potential partners about any cloud technologies they think are up to the task. (But maybe don't send all of your ideas at once.)
Interested? Thrilled, even? Then stay tuned for the rest of this story. Part 2 – featuring everything you need to know to launch your partnership idea, including all the Dos and Don'ts – is coming soon. We're going to write in more detail about all the next stages of establishing partnerships with PortaOne: QA screening, public launch, the first payment, and how our relationships with our partners can develop long into the future. Meanwhile, if you have any questions about partnerships at PortaOne, contact Klaus Haertel via Linkedin, Twitter, or our contact form.